TMK 400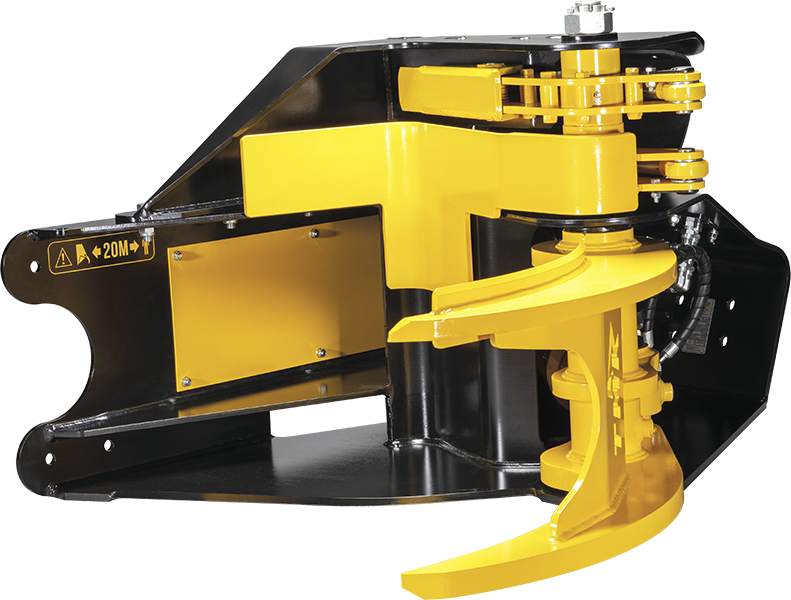 "Big Boy"
TMK 400 "Big Boy" is the largest and strongest one in TMK's current product family. TMK 400 was developed to cut down Central Europes big trees, and the power to this produces the custom designed cylinders. Thanks to these cylinders we can cut up to 400mm (15,75 in) trees. Big Boy fits to excavators from 10 ton kg (22 ton lb)  to 30 ton kg (66 ton lb).

400 mm (15,75 in)
560 kg (1225 lb)

10-30 ton kg (22-66 ton lb)
+
Shear opens respectful 1070mm (42,1 in), and thanks to its light weight it provides a great tool to cut down the smaller brush as well as the big logs. The strong capsular structure in TMK 400 withstands the tensions of cutting down the big trees and still the weight is being able to kept under 560 kg (1225 lb)! The recommended hydraulic pressure to TMK Big Boy is 220-300 Bars (3190-4350 psi), depending on the chosen cylinder.