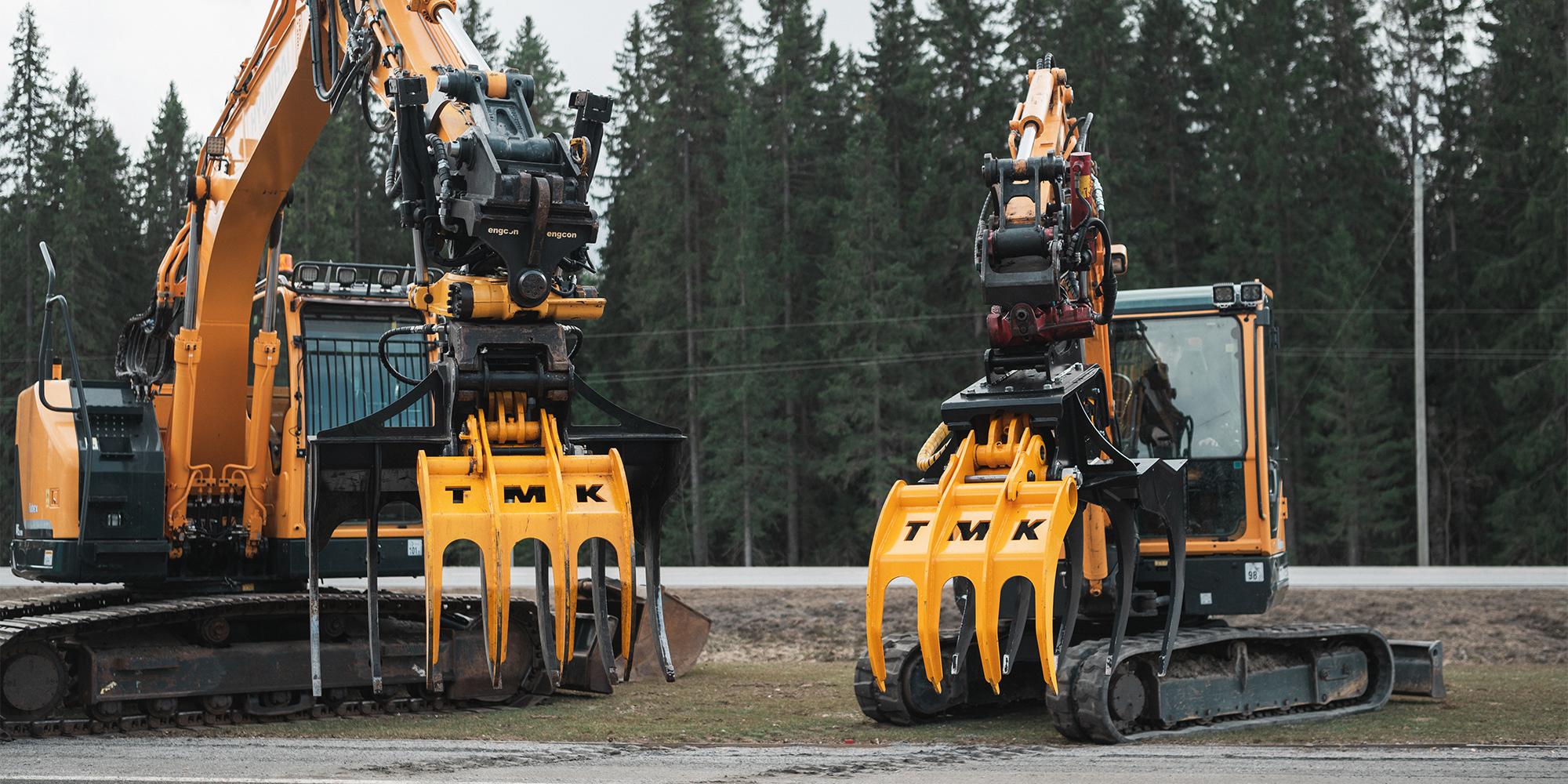 TMK MULTIGRAB
LIKE A SWISS ARMY KNIFE – FOR EXCAVATORS
Demolition grab, sorting grab, root shear, stump puller, rake – you name it! The TMK MultiGrab is the newest addition to our TMK Product Family. We wanted to make a unique multitool that could tackle several different jobs and worksites with ease. Faithful to the TMK Style, our MultiGrab also uses just one moving grapple arm. This way we are able to make a very solid base structure to withstand the stress of digging up heavy boulders from the ground, demolishing old buildings or just moving heavy objects. This is all done without sacrificing any of the accuracy and agility. The grapple opens up to a whopping 180° and it closes very tightly making it easy and safe for handling smaller material too. When you don't want the grapple to be in the way, it opens up so much that it doesn't disturb the work at hand. Still the MultiGrab will have plenty of power and grip to do the heavy lifting. This is Grab redefined. This is the TMK MultiGrab.
There is currently two models available:
MultiGrab S is optimised for 6 to 13 ton (kg) excavators and it weighs 400 kg (880 lbs).
MultiGrab M is optimised for 13 to 25 ton (kg) excavators and it weighs 820 kg (1810 lbs).