PINK EDITION – Together against covid-19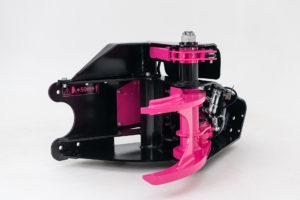 So we have partnered up together with the world widely known Ritchie Bros Auctioneers and we have organized a charity auction held by them online from 17th to 29th of April!
Why?
The COVID-19 situation is affecting the whole world and us too heavily, with unforeseen circumstances and having to lay off part of our staff to make sure we can bounce back from this situation. 
However we are not laying still in the fire, but are willing to fight for it and show an example to other companies that we will fight it with everything we got and donate to a good cause at the same time!
Auction details – Auction active 24h ONLY during Wednesday 29th of April 2020:
Auction site can be found here and the details are up, and the auction will only be available during 17th to 29th of April: https://eu.ironplanet.com/jsp/s/item/3531319
We will auction off a one-time special TMK300 Pink Edition with the Bigger Cylinder and an electric Collector – starting at the prize of 2000€!
The auction is international – so basically anyone can take part in it and we will be taking care of the shipping and delivery cost of the shear to the lucky winner!
To participate in the auction, you will need to create and confirm an account in the Ritchie Bros auction website (found i.e. from https://eu.ironplanet.com/jsp/s/item/3531319).
50% of the sales price going towards fighting COVID-19:
We will be donating 50% of the final hammer price to the World Health Organization WHO's COVID-19 Response Fund to fight the ongoing global pandemic and Ritchie Bros will donate their normal proceedings to a charity of their choice against the pandemic.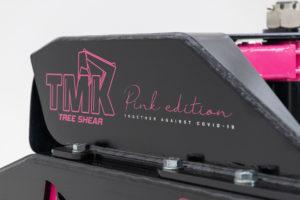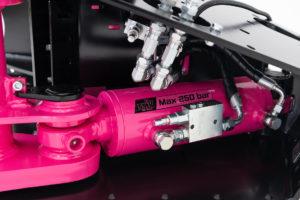 How to help us with the cause:
Of course, here might be a good chance to participate in the auction to get the special TMK300 Pink Edition for yourself with a good price! ?
But otherwise we would be more than thankful if you could help us with spreading info of the auction and share it in your social media and to your associates that might be interested in it.
We will try and have all the possible news outlets and different media and people to participate to have the campaign become a successful thing that would help us and the fight against the pandemic in this dire situation the world currently is in.
Together we are stronger!